Commercial Shredding & Recycling Services.
Reccuring Business Shredding Service:
For regularly scheduled pick up of your confidential documents.
Secure container placement at your location.
Barcode scanning & tracking at every touchpoint.
Call-in services are available as well.
Ideal for incidental records, temporary, sensitive information, and day-to-day office paper usage.
Commercial Purge Shredding Service:
For one-time document clean-out/purge of your archival records, freeing up your valuable office space
"No job too large! No job too small!" 
Pick-up / Drop-off in boxes / cartons / bags.
Barcode scanning & tracking available upon request for video shredding proof.
Ideal for your archival records at the termination of their retention schedule, sensitive information, and temporary records.
Quick Service (Within 24 Hours of Call-In):
Fast, reliable, and personable service.
During regular business hours.
Flexible Scheduling & Service:
We work around your schedule!
Options customized to your needs.
No Minimum Volume Requirement:
No minimum stop charges, or volume requirements.
No fuel surcharges, or hidden fees.
"A box or two, we'll shred for you!"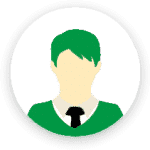 Carefull Screeened & Bonded:
Professionally trained service personnel.
All access-staff sign & abide by confidential non-disclosure binding agreements.
Video Verification Service:
Conveniently watch your shredding 24/7 using our unique video verification system (sign-up required).

Our hands-on consultative process ensures your shredding program is custom-designed to meet your unique needs.
PAPER SHREDDING
Confidential documents are created in a wide range of businesses, resulting in high value sensitive information. Get it securely shredded with PULP SHRED today!
HARD DRIVE DESTRUCTION
PULP SHRED offers secure destruction service to help you safely dispose of your discarded IT assets. Get it securely shredded with PULP SHRED today! PRODUCT DESTRUCTION
Secure product destruction helps safely dispose of items. Uniforms, employee cards, packaging materials, x-rays, marketing materials & advertising etc. COMMUNITY SHRED EVENTS
Our Shred Events are a fun, creative, & easy way to help your local community centres, create awareness about your cause, and raise some dollars for your local charities.
PAPER RECYCLING
Help reduce the amount of paper that goes into the landfills by recycling.
CARDBOARD RECYCLING
Not sure what to do with your boxes? Get it recycled with PULP SHRED today!
Electronic Recycling
PULP SHRED provides convenient drop-off and pick-up e-recycling solutions.
Virtual Verification of Shredding:
Welcome to the industry first, one of a kind video verification software exclusively developed by PULP SHRED.
Virtual Video Verification of Shredding: view your shredding from the comfort of your surroundings 24×7 (advance booking required).
High-resolution video proof to our customers showing secure shredding of their confidential documents/materials.
Video verification link sent electronically after the destruction process.
Video archived for 90-day period.
View and monitor your shredding jobs and video verification certificates on PULP SHRED customer web portal.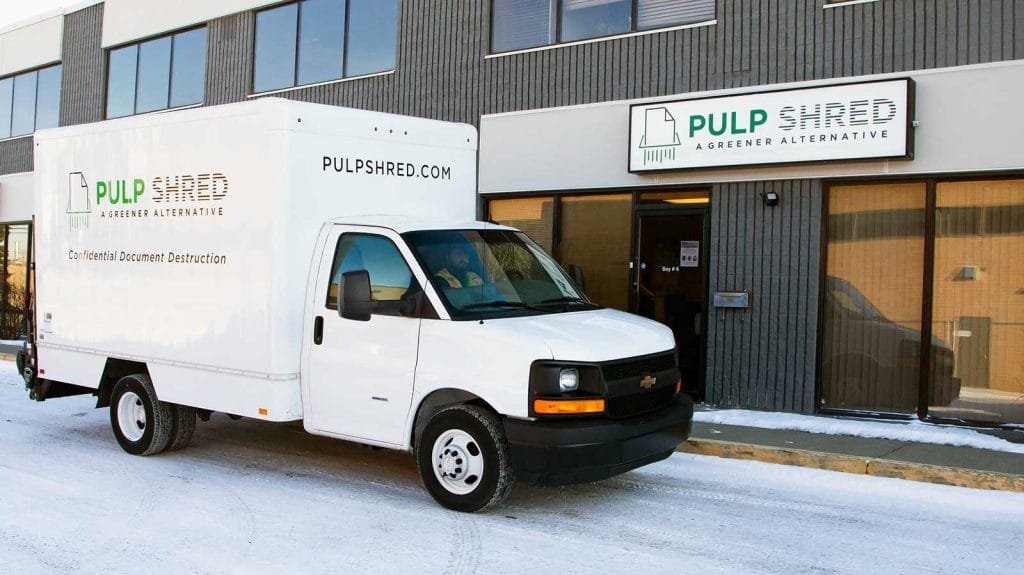 Reoccurring regular scheduled services.
On-Call / On-Demand services.
One-Time purge clean-outs.
Commercial drop-off or pick-up services available.
In-Person Witness Shredding.
we are 100% local, convenient, accessible, personable, secure, competitive pricing, no long term contracts, clear invoicing – no hidden charges.
Shredding Containers, Pulp Boxes and Shred Bags:
Our Shredding Containers:
26-Inch Desk Consoles with Inbuilt Lock (for Paper, Empty Plastic Rx Vials, Hard Drives).
36/40-Inch Executive Consoles with Inbuilt Lock (for Paper, Empty Plastic Rx Vials, Hard Drives).
32-Gallon Totes with Padlocks (for Paper, Empty Plastic Rx Vials, Hard Drives, Electronics).
64/65-Gallon Totes with Inbuilt Lock (for Paper, Empty Plastic Rx Vials, Hard Drives, Electronics).
PULP SHRED provides secure shredding & general recycling solutions to residents, small home-based businesses, and large corporations. From regular reoccurring services to one-time pickups, or purges of materials.
Our PULP Boxes are made possible thanks to the secure shredding and recycling work done at PULP SHRED.
Recycling residential and commercial paper materials, which would otherwise be wasted. PULP SHRED closes the loop by turning those materials into environment-friendly boxes.
PULP SHRED and Pulp Boxes are 100% Calgary owned and operated.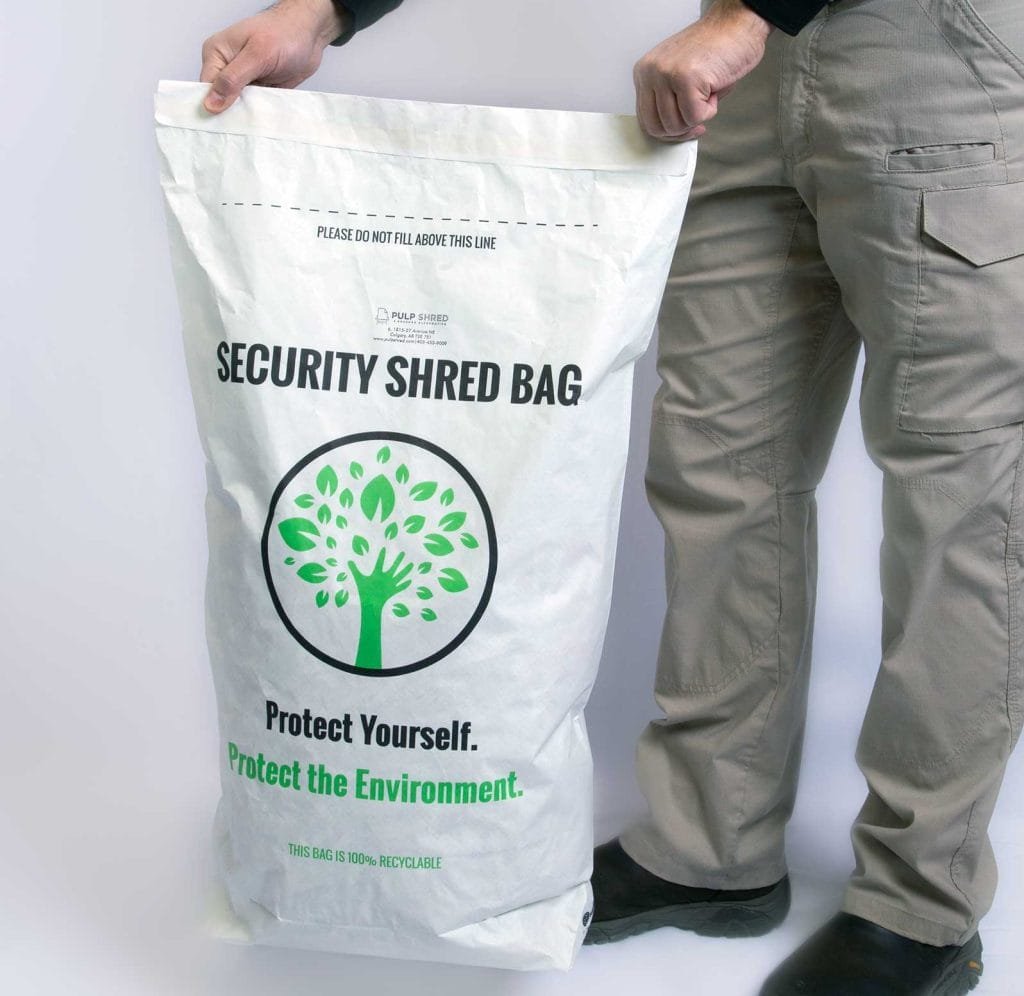 PULP SHRED is committed to Zero-landfill paper waste.
100% of your shredded paper is baled. processed and converted into new paper products. thereby encouraging circular economy and creating local jobs!
From Kraft file boxes to moving boxes and packaging supplies. we've got it all.

Positive: Professionalism, Quality, Responsiveness, Value
Very impressed with the environmental aspect of this company .. nothing goes to the landfill. Staff are very kind and welcoming. Highly recommended!

Positive: Professionalism, Quality, Responsiveness, Value
I wholeheartedly recommend PULP SHRED for all your shredding needs! When I needed shredding done, I first called a large, well-known company. The individual at the other end of the phone line was very curt, gave me a VERY expensive quotation and said it would be six weeks before they could come. I couldn't wait that long, so I looked further and contacted PULP SHRED. 

Positive: Professionalism, Quality, Responsiveness, Value
I would highly recommend PULP SHRED. This was my first time there and I I will continue to support this local Business. Ankur showed how their operations work and nothing goes to the landfill!! They provide many other services too! Green, Secure and affordable. Please shop and support Local..

We were with another company but their service has gotten worst, so we finally decide to look for a new company to do our shredding service. Pulp Shred was the best choice! They have given us a way better rate and also price matched the storage boxes with lid that we usually purchase from different company, and Pulp's was a better quality and it was good to know that they are environmental friendly. The service is always great, the people is very professional and friendly. They also drop off a Christmas gift which was very thoughtful.

After calling many other services in Calgary, only to find out that they weren't doing personal shredding, I called Pulp Shred. As an alternative to Staples, where I couldn't be assured of confidentiality, I was so happy that not only was my call answered immediately, but I was also able to take my shredding in on the same day. The service was professional, and I will be using Pulp Shred in the future.

Clearing up an estate this past summer, this was a great and economical way to safely dispose of old financial records. I've since used their bag shredding for our own records and it's a great way to stay on top of our paperwork.

I would highly recommend Pulp Shred for your shredding. They are very professional and make all attempts to keep all papers and boxes out of the landfill. They were the friendliest business and excellent to deal with.