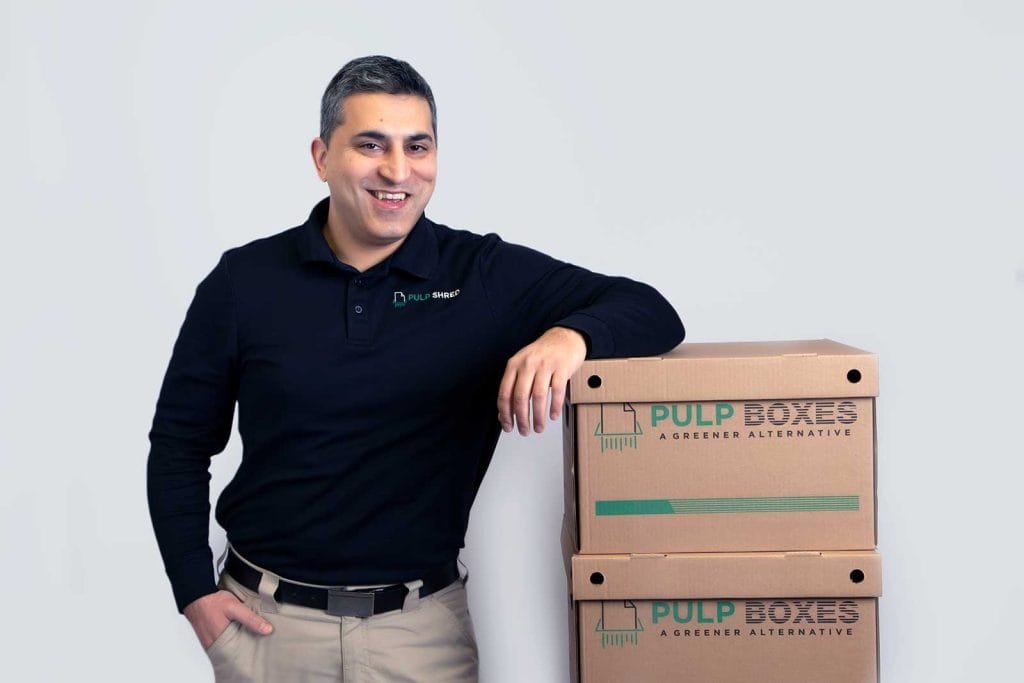 Hello. Welcome to PULP SHRED.
Our vision is to provide a greener alternative for confidential document & data security, destruction, and recycling. 
The document shredding business has been around for a long time, but the on-site mobile (truck) shredding model is leading to a substantial carbon footprint, something PULP SHRED is committed to changing. 
Mobile shredding is neither efficient nor cost-effective – negative environmental footprint (noise, air, and dust pollution), issues around idling & rev-surging (fuel wastage, carbon emissions), data leakage (no baling of paper at site exposing to elements), and hazardous contamination & fire-hazard risks (metals, plastic, batteries). Besides parking violations, truck operations and maintenance, and licensing can all be costly.
Your privacy, secure processes, and tight chain of custody are foundational aspects of our business. We bring a new way of meeting customers' privacy requirements without compromising the environment.

At PULP SHRED, we continuously focus our attention on how we can improve our greener vision and ethos. Our tag line "A Greener Alternative" is meant to suggest just that. To say one is green is finite and frankly not possible. Being environmentally friendly is a conscious choice and a continuous journey, not a destination. We believe in continuously improving and delivering the best possible experience to our customers while constantly seeking greener ways to run our operations and deliver our services.
Our business model is based on the Triple Bottom Line (TBL) philosophy – secure services, greener processes, and social contributions. All three are an intrinsic part of our company DNA and value proposition.
We hope you will see value in our services and will give us the chance to partner with you. As a local business, this will help keep our dollars local and create & support Alberta jobs. 
Thank you for visiting our website and giving us the opportunity to win your business!
Sincerely & humbly,
Ankur Mahajan
Founder & CEO
Our Purpose: doing what matters.
PULP SHRED's vision is to provide a greener alternative for confidential document & data security, destruction, and recycling.
We believe document shredding should not be at the expense of the environment. Our mission is to bring environmental consciousness to the confidential document destruction industry, while providing a secure and cost-effective solution.
Triple Bottom Line Philosophy: taking a holistic approach to business
PULP SHRED's business model is based on the Triple Bottom Line (TBL) framework and philosophy. value services, greener processes, and social contributions. All three are an intrinsic part of our company DNA and value proposition.
Our Core Values:

the guiding principles we operate by
Secure:

providing peace of mind to customers with secure processes
People's privacy, secure processes, and tight chain of custody are foundational to our business. 
PULP SHRED provides secure, compliant, and an assured closed-loop solution to customers by securely shredding their confidential documents and sensitive information. 
Doing this, we provide peace of mind to our customers that they have partnered with a company that has their interests top of mind when handling and shredding their confidential data.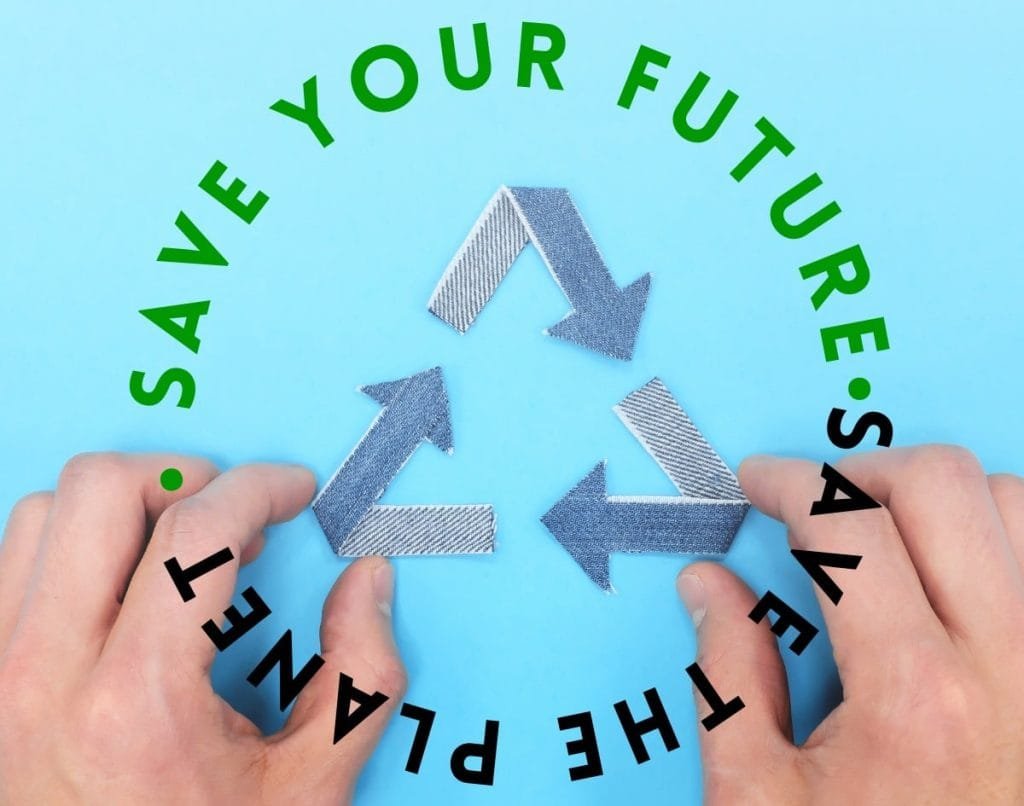 Green:

setting a greener standard for data destruction
We believe in today's day and age it's un-conscientious to ignore the environmental implications of our decisions. At PULP SHRED, we are committed to zero-landfill paper waste. 
The confidential documents are securitized and prepped for shredding – contaminants (metal, plastic, hazardous materials – batteries) are carefully and diligently removed prior to shredding.
Did you know that paper can take 5-15yrs to breakdown in a landfill? 
By recycling every 1 Ton of paper, you save over 17 new trees from getting cut and 3.3 cubic yards of landfill space.
Value:

bringing value and leadership in the local communities we serve
PULP SHRED strives to be a good standing community leader and partner. We offer a valued service to our customers without harming the environment.
As a small business, we thrive on community support and relationships. We seek to do business with local companies and create "win-win" solutions to establish lasting and meaningful partnerships.
We also partner with local non-profits and charitable associations for volunteering and giving back. We host/participate in Community Spring/Fall Cleanups, host Community Shred Events to fund raise dollars for local charities and donate to local causes.
Our Customer Service Attitude:

creating a partnership approach
"A box or two,
we'll shred for you."
Customer satisfaction is paramount to our success. Customer service is at the heart of everything we do at PULP SHRED. We take great pride in our customer service and the PULP SHRED team strives to create high customer satisfaction standards every single time. We exist because of our patrons' support. Our customers are the reason, we get to fulfill our zero-landfill paper waste commitment every single day.
OUR CUSTOMER SERVICE PROMISE:
Customers are treated fairly, equitably, and respectfully.  

Customers are provided professional, reliable, and secure confidential shredding services. 

Customer concerns are resolved in a reasonable time and responsible manner.

After being on hold for a long time with one of the 'big companies", I called Pulp Shred. The results speak for themselves: 1) The phone was answered by a real person. 🙂 2) The price was competitive 3) The business was easy to find 4) The place was clean and very professionally organized 5) The owner and staff person unloaded our boxes and our documents were immediately secured. 6) We were given a tour and could see how truly "green" this business is, as everything is recycled or repurposed. (Nothing goes to the landfill). Pulp Shred will be our "go to" for future shredding needs. We highly recommend it.

We were cleaning out the file cabinets from my parent's home and needed a place to take all the confidential stuff for shredding. There is a little bit of sorting that is needed but they took it all. I like the fact they recycle everything - even the dust. I highly recommend them. They will also take books and recycle them. A lot of 2nd hand location won't take books anymore.

I run events for Autism Calgary, a local autism non-profit association of individuals and families living with Autism Spectrum Disorder (ASD) striving to assist each other and the broader community so that those with ASD live meaningful and purposeful lives in a community that values them. (Registered Charity 141096701 RR 0001) The organization serves as the community of families, caregivers and supportive professionals collectively striving for a supportive, accepting and understanding community for individuals and families living with ASD. This December 2021, I spoke to Pulp Shred and they made a kind donation towards our organization and our annual Holiday Party! This event has taken place for over 10 years and has significant meaning to our vulnerable population. On behalf of Autism Calgary, Thank-you for considering us especially during times like this. We look forward to working together more in the future as you have proven to be a stand up company in our city!

Excellent customer service, Great and friendly staff! 5 star company. Highly recommend. Super fast and secured. Thanks for all your help.

Have been collecting confidential material for years (tax returns, loan documents, bank statements, etc.) Was downsizing and either had to dispose or rent a self storage unit. Managed to squeeze into 5 boxes and set off for the Pulp Shred office. Friendly as can be, helped me take the boxes out of the car, explained their process and offered a tour. From what I can figure out these are the "greenest" of the shredders.

Excellent service! Very efficient and fast. Thank you!

What a great idea and a responsible way of dealing with waste paper products. The prices are extremely competitive and service very responsive. Would not hesitate to recommend their services and give a new company like this an edge over the "Big" guys that do not give back to the environment !